Mission Statement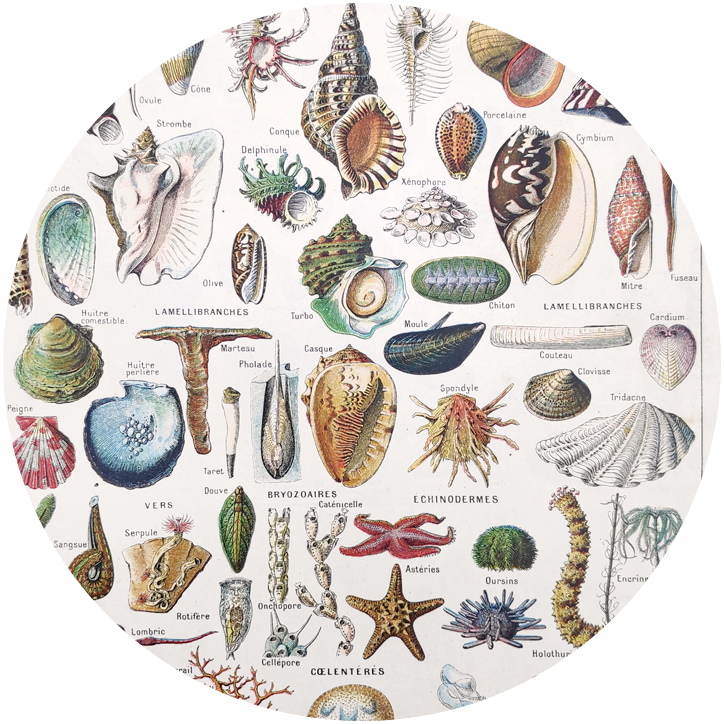 (Re) Connect people with nature.
We are the Interpreters of Nature's Wisdom, co-creating a world where Mother Earth's systems are circular and regenerative.
Member
Hideaki Azuma
Founder /Representative Director / Biomimicry Practitioner
Mr. Azuma has conducted various training programs, workshops, and coaching sessions for more than 30,000 people in 400 companies. He supports the Sustainability Transformation of business, focusing on organizational development projects using Systems Coaching® and introspective leadership training. He has also conducted personal life redesign retreats in New Zealand for the past four years.
After two years of study at the Biomimicry Center, he earned a Graduate Certificate in Biomimicry, as the first Japanese holder. He established a general incorporated association, Biomimicry Japan, in January 2022, aiming to realize a circular and regenerative society through biomimicry.
Founder / Sustainability Leadership Consultant, SYSTEMIC CHANGE Inc.
The Graduate Certificate in Biomimicry, the Biomimicry Center
The Executive Master of Sustainability Leadership (EMSL), Arizona State University
MBA, Willamette University, OR, USA
Organization & Relationship Systems Certified Coach (ORSCC)
In his private life, he is an avid fly fisherman who connects with nature, with people, and with himself through fishing. He has fished lakes and rivers in Japan, Yellowstone, the unexplored wilderness of Mexico, and the Northern Territory of Australia, etc. Now, as a father of two, he cherishes the opportunity to reconnect with nature with his family, and continues to explore Right Relationship with nature.
Passion for Biomimicry: As a consultant and Relationship systems coach with a background in business and organizational development, I believe that I can bridge the gap between the wisdom of nature and business and social issues. In this age of increasing separation, I would like to support people to have a dialogue with nature, with diversity, and with oneself.
Minako Okabe
Director
In 2010, Ms. Okabe succeeded to the business as the President of SHELL SHOJI Co., Ltd., an urban sanitation management business established in 1960. In order to shift the means of pest control from "extermination" to "prevention" more forcefully, she established 8thCAL Inc. in 2018. The company advocates the steps of (1) awareness, (2) education, and (3) prevention, and hosts the "Gaityu-Ten", the exhibition of artworks created with a focus on the beauty and beneficial aspects of living things and life. The exhibition can create opportunities to focus on the role of these organisms, called pests, in the ecosystem. As an approach from the perspective of food hygiene, the company provides "support business for introducing hygiene management plans based on the concept of HACCP".
President / CEO, 8thCAL Inc.
President / CEO, SHELL SHOJI Co., Ltd.
Certified by the Japan Pest Control Association
First-class Pest Control Technician
Master of Project Design (MPD), The Graduate School of Project Design
As a mother of two children, she has many opportunities to get in touch with nature with her children, interacting with other living organisms and making full use of all five senses. With her background at Musashino Art University, she is now approaching sanitation and hygiene management by leveraging the power of design and art.
Thoughts on Biomimicry: I have been thinking more deeply about the existence of humans as living organisms because I am in the business of dealing with pests. I believe that we are part of the ecosystem, and I hope that we can learn from our fellow ecosystems and help to make the future a little better, even if it is only a second further than now.
Masatoshi Kami
Director
With human resource and organizational development as his professional domain, Mr. Kami helps companies develop their next generation of leaders and design the processes necessary for company transformation. Based on the belief that "people and organizations are the ultimate resource," he helps his clients to make their companies resilient. Inspired by the importance of sustainability and the connection between nature and business, he gets interested in the world of biomimicry.
Sales Manager, CELM Inc.
Biomimicry program in sustainable design, Minneapolis College of Art and Design
He began to value his connection with nature when he was a student, touring all over Japan on his motorcycle while camping. Later, through camping, mountain climbing, and canoeing, he came into contact with a variety of nature and experienced both the fun and the harshness. Through spending time with his family in nature, he cherishes feeling the sense of "we are nature".
Thoughts on Biomimicry: I would like to be a translator to help create more connections between nature's wisdom and business. I feel that the world around us is somewhat human-centered and rational, and there is a lot of awareness that humans are creating and controlling things. I want to open up a better future by asking how the providence and wisdom of nature can solve current social and business issues.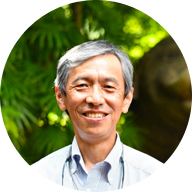 Koichi Murata, DVM, PhD.
Academic Adviser
Born in Kobe, Japan in 1952. Graduated from the Department of Veterinary Science, Faculty of Agriculture, Miyazaki University in 1975. Zoo veterinarian at Kobe Municipal Oji Zoo from 1978 until 2001. Professor/non-tenured professor of College of Bioresource Sciences, Nihon University since 2001. Concurrently serve as Director of Yokohama Zoological Gardens "ZOORASIA" and as Advisor of Preservation and Research Center (PRC), City of Yokohama since 2011. Member of IUCN/SSC/Conservation Translocation Specialist Group since 1994, Regional Coordinator for East Asia of IUCN/SSC/Wildlife Health Specialist Group since 2000 and belonging to OIE/Working Group on Wildlife since 2015.
Conference Member of Reintroduction for the Oriental White Stork of Hyogo Prefectural Government since 2012. Member of Environment Research and Technology Development Fund since 2015. Member of Exploratory Committee of Conservation and Breeding Project for Japanese Rock Ptarmigan of Ministry of the Environment during the period of 2015-2020. Executive board members of Japanese Society of Zoos and Aquariums (JAZA) since 2020. Research advisor of Okinawa Churashima Foundation since 2019. Member of Countermeasures Committee for Alien Organisms Control Law of Ministry of Environment since 2020. Past president of the Japanese Association of Zoo and Wildlife Medicine (2007-2013). Detailed description is appeared in Nihon University Researcher Information(http://kenkyu-web.cin.nihon-u.ac.jp/Profiles/57/0005683/prof_e.html)
Supporting Message: This may be the last time for humanity to seriously think about changing our lifestyles and taking a new look at our own feet, so that our next generation and our children in the distant future will not criticize us.
I believe that the development of the Biomimicry Project is very important not only for the transformation of social systems to achieve this goal, but also for the preservation of the global environment.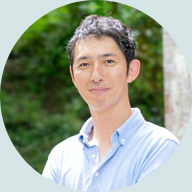 Takaaki Nishida, PhD.
Academic Adviser
Faculty of Life Sciences Department of Industrial Life Sciences, Kyoto Sangyo University
He graduated from the Faculty of Agriculture, Kyoto Prefectural University in 2004, and received his M.S. in Biological Sciences from the Graduate School of Science, Kyoto University in 2006, as well as his PhD in 2009. Since April 2009, he has been working as a researcher at a private think tank, conducting various policy research surveys for government agencies and consulting on environmental management for private companies.
He has participated in various study groups and workshops related to the natural environment and green infrastructure. He is the author of the books "Green Infrastructure" and "Green Infrastructure, Practical Version". As a parent, he enjoys a variety of nature with my family, from the sea to the mountains, in spring, summer, autumn and winter.
Supporting Message: In the wake of global environmental problems, the world and Japan are facing a variety of social issues, including more frequent natural disasters and economic stagnation in local communities. Living organisms and the natural environment are not just things to be protected, but the resources of the natural environment and the functions of living organisms can also contribute greatly to solving social issues. I believe that the Biomimicry Project is indeed a very important initiative to promote a society that utilizes nature.
Allies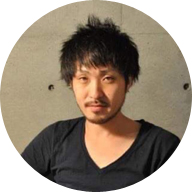 Naoto Izumi
Founder / CEO
Bon Voyage Co., Ltd.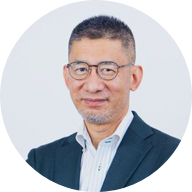 Teruyuki Ito
Coach & Beelover
Bee Manage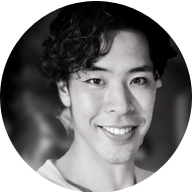 Shinya Kusano
Green Activist
Grün / Spiral Club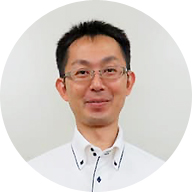 Takeshi Kobayashi
Manager
8thCAL Inc.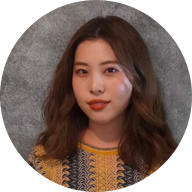 Miho Komuro
Director
Bon Voyage Co., Ltd.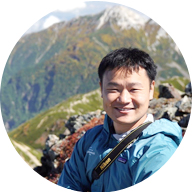 Takashi Sato
Hydrology & Forest researcher
Trading Firm / Work Design Lab
Takahiro Nakamura
Department Manager, Work Innovation Promotion Div.
Mitsubishi Estate Home Co., Ltd.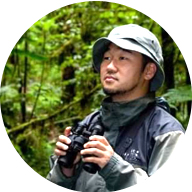 Yukichika Miyakawa
Eco Tour Guide / Coordinator
YUKKUREISM HOKKAIDO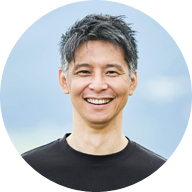 Fumiaki Yamashita
Chief Consultant
CIRCULAR DESIGN STUDIO, Shinto Tsushin Co.,Ltd.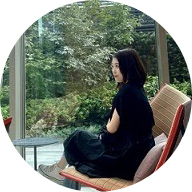 Hitomi Yoshiike
Assistant Manager
8thCAL Inc.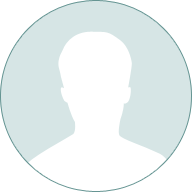 JOIN US!
Global Network
The first organization in Japan
Biomimicry Japan Association is the first organization in Japan to be recognized as a regional network of The Biomimicry Institute. Mr. Azuma, the founder of the organization, participates in the Biomimicry 3.8 global network, Biomimicry 3.8 Practitioners' Reef.
Related Links

Association Profile
・Name:

Biomimicry Japan Association

・Location:

Shop & Office Building 6F, Kashiwa-no-ha Campus 148 block 2, 178-4 Wakashiba, Kashiwa-shi, Chiba, JAPAN, 277-8520
KOIL(Kashiwanoha Open Innovation Lab)

・Date of establishment:

January, 2022

・Representative director:

Hideaki Azuma

・Business:

Surveys, research, and provide information on the field of biomimicry
Consulting and implementation of lectures, training, and workshops for companies, local governments, and other organizations
Implementation and support of environmental education programs
Interactions and proposals among related domestic and overseas companies, government agencies, other organizations, and members